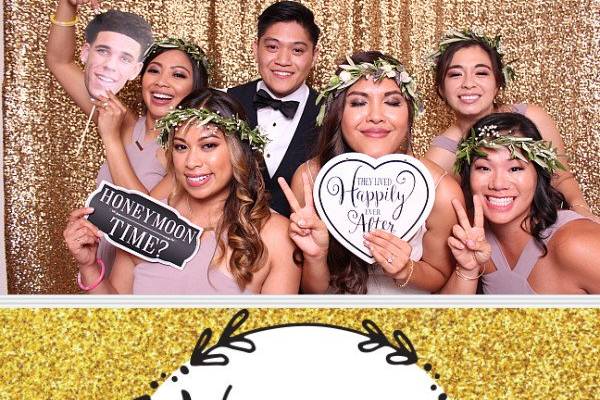 Let's pretend you're just a regular person, or a normie. And if you want a photobooth or a custom makeshift photobooth for your aunt's farewell party, here's how much it'll cost:
Props/toys: $50
A good DSLR camera: $300
A tripod: $60
Photobooth software: $200
and if you don't have a studio light, get the Alienbee B800: $280
So you'll have to put down roughly $600! But if you're short on time, give us a call. Follow the button link below to acquire a free quote for a photo booth rental:
We'll provide more tips later, I'd like to get down to the nitty gritty of photobooth photography and what other extra gear you'll need! This simple set-up (above) should work for normal parties. But when it comes to weddings, well, they're a whole new photobooth monster!